Until recently, information systems were mainly used to support individual tasks. Information systems of today are the heart of your organization and support your critical business processes directly.
However, in practice it appears that in many cases there is no optimal alignment between IT and the business. This is because business and IT each pursue their own goals. In these cases, you can gain profits because better coordination leads to cost savings and efficiency improvements.
Because of its long experience, we have the knowledge and skills to understand business processes on the basis of a relatively short research.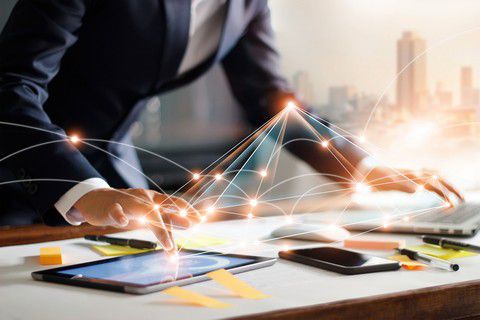 What we can offer you
We study your business processes so we can identify potential efficiency improvements. We take three pillars into account in our investigation:
The business processes: the work to be done;
IT infrastructure and processes: we see IT as a means to run your business processes more efficiently;
People: your staff that fulfils the business process using IT. This is our mainstay, our most important pillar. An improvement project is only successful when the people who perform the tasks, believe in it and cooperate.
Advantages
Based on the recommendations, you can realize efficiency improvements and cost savings;
Better alignment of IT to your business processes can improve the motivation and commitment of your staff.
Results
We present our findings in your organization in a report and provide advice on possible improvements. A roadmap is created to translate the current situation to the desired situation. We adopt a pragmatic approach in which the steps we take are explained clearly so you, if desired, can execute them. It is also possible that we supervise the implementation process for you.